So you want to start generating traffic to your blog? Well, as you're probably aware, the search engines are going to be your best bet for long-term, sustainable sources of visitors.
One of the fundamental factors toward gaining higher rankings within the search engines is the number/quality of links pointing to the individual webpages of your website.
Backlink tip #1: Respond to questions on Quora
Quora is filled with people looking for help. All you have to do is search for keywords related to your industry, and you'll see hundreds, if not thousands, of questions.
For example, let's look at the key phrase "Online Coaching Business." With a quick search, I was able to find this question, asking if content marketing actually works.
Respond to the question, and if there is a specific blog post or article within your domain that helps reinforce your answer, you can link to it.
The screenshot above illustrates the idea. It has my answer with the link I provided to a blog post I wrote that covers a few data points relevant to the discussion.
When doing this, make sure you don't link to your site just to gain a link. You don't want to spam Quora as it will hurt your reputation. Instead, you want to focus on responding with a great answer and only add a link to your website when it makes sense.
Backlink tip #2: Interview Someone Important
Interviewing someone in your industry or someone high profile is likely to get you a lot of attention. There are two ways to gain links via this method.
First of all, you can interview people who you hope will link back to the interview from their own sites. Or, you can utilise your connections (or hustle, hard) and interview someone the average person couldn't get to answer their questions.
Here is a great Podcast I did with founder and CEO of NextShark. Benny Luo
Backlink tip #3: Help a reporter out
You've heard of HARO?
In case you don't know what HARO is, it is a website where journalist go when they need help.
They post questions, and if you can help them answer any of them, you can get some free press. You can get published on a news website or a magazine like Entrepreneur.com, which makes HARO a great place to pick up high quality backlinks.
You won't get a ton of links from this site, but the links you do get will help drive traffic as this site links to authoritative sites.
To get these links, all you need to do is spend 30 minutes to an hour on HARO each week.
Backlink tip #4: Blogger Reviews

If you have a a software product, information product, consulting service or ANYTHING of value that you sell, you can easily turn that into handfuls of high-quality backlinks.
How?
By offering it to bloggers for free.
Here's how:
1. Find bloggers in your niche that might be interested in what you have to offer. If you sell an information product that teaches people how to lose weight, you'd Google things like "weight loss", "diet to lose weight" etc.
2. Your results will be a mixed bag of  bloggers, and sites like ehow.
Filter out any major authority sites or news sites. You'll be left with a solid list bloggers that might be interested in your offer, like this one:
3. Reach out to them with this email script:
Hey (site owner name),

I was searching for weight loss strategies today when I came across (site name).

Love your content!

Actually, I just released a guide that teaches people how to lose weight in 120 days. I usually charge $X, but I'd be more than happy to send it over to you. All I'd ask is that you'd consider mentioning it on your blog or writing a review.

Let me know how that sounds.

Thank you so much for your time

Your name
You want to be VERY careful about the language you use for this strategy.
Note how I don't ask for a link or review…which would violate Google's Webmaster Guidelines.
I just send them the product and let them decide if it's worth a mention on their blog.
Backlink tip #5: Image Attribution
If you run a blog that has a lot of your own imagery within it then there could be loads of quick link building opportunities that can be taken advantage of instantly.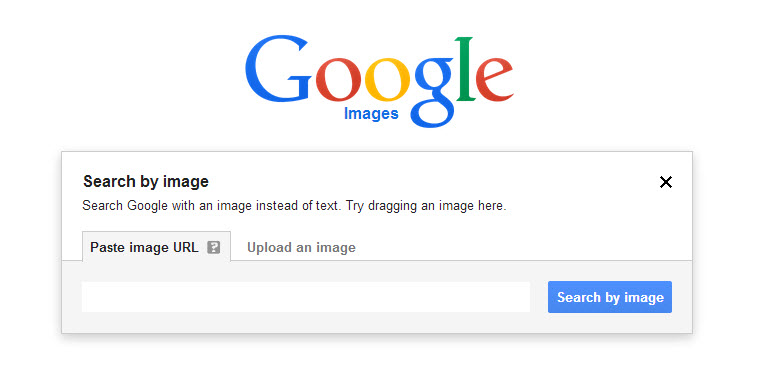 All you need to do is take a trip over to Google Image Search and click on the little camera icon. You can then paste in the URL of an image on your website and Google will display a list of websites that have also used the image on their site.
Once you find anyone using your images that haven't linked to the original article, you can get in touch with them and ask them to correctly attribute the image. The easiest link you will get!
Backlink tip #6: Directory Domination
In May 2012 Google deindexed a few hundred free directories. If directory links didn't work then why would they deindex them?
Hint: they wouldn't.
This matches my personal experience: links from the right directories can still do wonders for your site.
And because web directories are seen as "old-fashioned" in the SEO world, you can usually get from aged domains for next to nothing.
Here are some directories to consider submitting to:
Free:
Paid:
Backlink tip #7: Infographics
Almost everyone in SEO knows about infographics, but I'm a bit surprised at how few take advantage of this incredibly easy link building strategy.
You can get a decent infographic made by someone on Odesk or Elance for less than $50. In my experience, the IDEA is 10x more important than the design itself.
Be creative, make something unique, and then hire a cheap designer to make it for you (you can also do it yourself using tools like Piktochart).
Once you have it ready, it's time to get the word out.
Your first step is to submit it to infographic sharing sites, like these:
Visual.ly (PR7)
DailyInfoGraphic.com (PR5)
AmazingInfoGraphics.com (PR4)
OmgInfoGraphics.com (PR3)

Then reach out to bloggers in your niche and offer them the infographic as a guest post. To sweeten the deal, tell them that you'll write a unique description for their site.
Conclusion
Creating a good product or service or writing great content doesn't guarantee that people will link to you. If you want to get instant ways to get Backlinks links and, more importantly, generate traffic, you have to be proactive.
All of this takes a bit of time and grunt work, but if you do it Google will have a richer collection of sites pointing back to yours in a consistent, powerful way.